VARIOUS USEFUL LINKS & READING MATERIALS (click on name of website):
Flexischools Canteen orders
Matific
Edmodo
Study Ladder 
Food Allergy Week 
Student Code of Conduct on Buses: Link - please read
Cybersmart 
Parents Guide to Online Safety (pdf 3810 KB)
BRAVE Self-Help Program (Interactive program to support anxiety/worry - ages 8-17) 
DEC - Parent information 
DEC - School A-Z Link  
Educational apps for ipad or mobile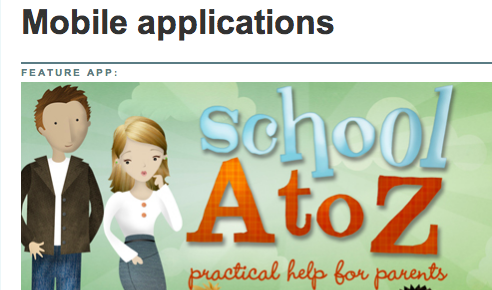 School Payments:
(POP) Parent Online Payments Instructions (pdf 504 KB)    
Information relating to 'Compulsory School Attendance':
DEC Handout (pdf 366 KB)
Application to Principal for extended/student leave (during term) (pdf 182 KB)
RTA - Road & Student Safety brochures (various):
National Consistent Collection of Data - Students with Disability: 
NCCD Parent Info Sheet (pdf 452 KB)
Students & Parents - Mobile App:
Available free for iPhone, iPad and Android devices, it's part of a new online parent resource developed by the Education Department.
The app features:
plain-English definitions of maths, English and technology terms, including videos and help sheets
information and useful links to help with common classroom assignments
Maths Monkey times tables learning game
Spelling Bee learning game.
'Investigating the efficacy of school based vegetable gardens' 
National Heart Foundation Report (pdf 237 KB)
A very emotive video about the use of technology (for parents).
A very worthwhile 5 minutes of your time: "Look Up" video